PMC Isochem has developed over 40 years a first class technology platform offering to our customers a competitive development and manufacturing cGMP service with a strong position in hazardous chemistry. ​
 Your benefits from PMC Isochem's offer ​​
Chemistry and process expertise
Large scale multi-step synthesis
Handling large volumes of hazardous materials​
Large scale HSE risk management track-records
Reliable and competitive solution
---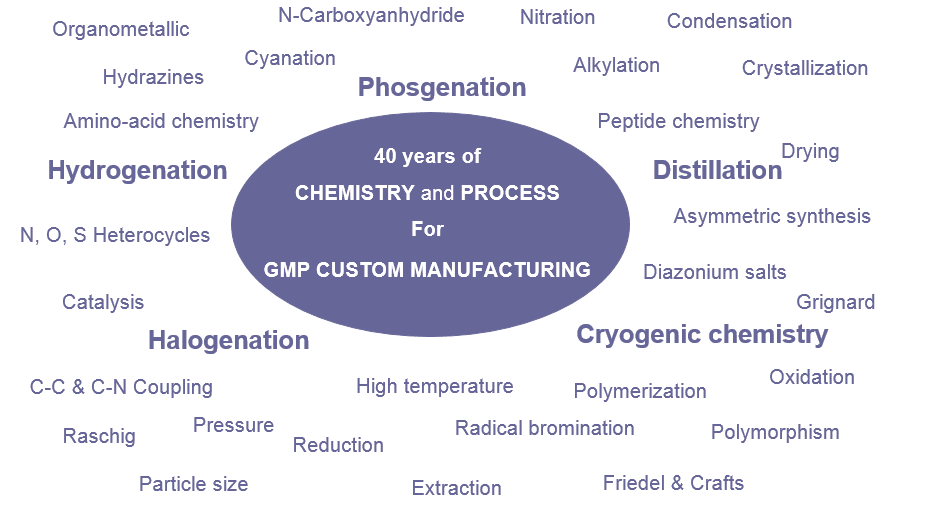 ---
PMC Isochem operates 3 cGMP production sites with a total reaction capacity of 240 m3. PMC Isochem runs a large range of glass-lined and stainless steel vessels, from ​100 L to 10.000 L, coupled with equipment for liquid and solid purification and separation. ​API, regatory registered intermediates, starting materials and other chemicals are produced in the three sites.
Manufacturing facilities (cGMP sites)​
Reaction-Process (59 equipments)  240 m3  -  0.1 to 10 m3​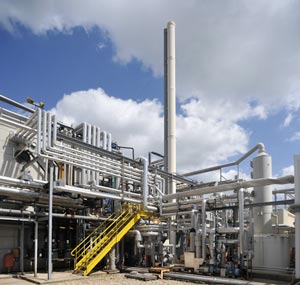 Glass-lined 190 m3 (33 eq.) 
Stainless steel 65 m3 (25 eq.) 
Halar coated 1 m3 (1 eq.)
40 bar Biazzi hydrogenator
Filtration (33 equipments)​
Stirred filter (18 eq.) up to 5 m2​

Including filter dryer : 6​
Including anti-corrosion (Hastelloy C) : 5 ​

Centrifuge (9 eq.) ​
Press Filter (6 eq.)​

Including 1 automatic (LAROX)
Finishing (21 equipments)​
Stirred dryer (6 eq.) up to 2500 L​
Tray oven (15 eq.)​
Sieving and Milling​
Clean rooms: class 100.000 and class D​
Distillation (8 equipments)​
Batch Glass-lined (5 eq.) & Stainless Steel (2 eq.) ​
100 to 1800 L – up to 15 plates​
Wiped Film (Hastelloy C) 0.3 m2 ​ - 600 kg/day​
Purified water​
Clean room: class 100.000 and class D