ISODEL™ Amino acid based biopolymer diversity for innovative therapies 
Access to new polypeptide excipients and polymer conjugates
GMP Polymer based on Poly-sarcosine, Poly-Lysine, Poly-Leucine, Poly-Glutamic, Poly-Aspartic, Poly-Histidine , Poly-Ornithine
From R&D to GMP large scale manufacturing  
Why a polyaminoacid based delivery technology?
Growing interest for advanced biomedecines
Biocompatibility and biodegradability
Chemical & Architectural Versatility of Polyamino acids & polypeptides
Many therapeutic areas: Immunotherapy, Oncology, Gene Therapy, Inflammatory, Neurodegenerative, Infectious, Diagnosis, Skin care…
Which delivery technology?
A biomaterial toolbox for various Nanotechnologies and Drug Conjugates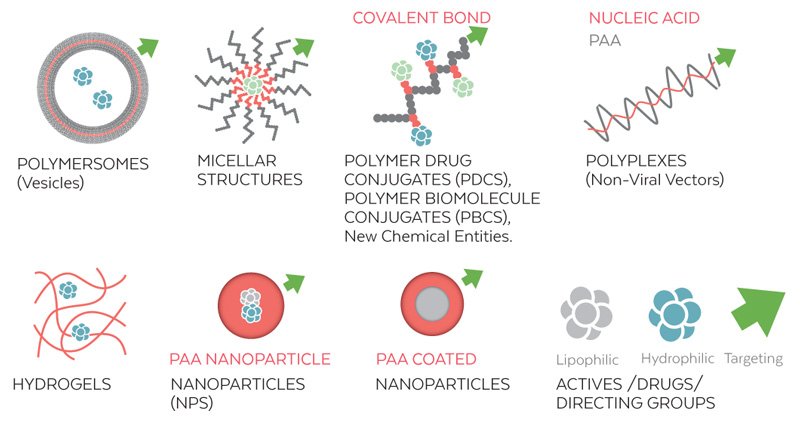 What polymeric structure?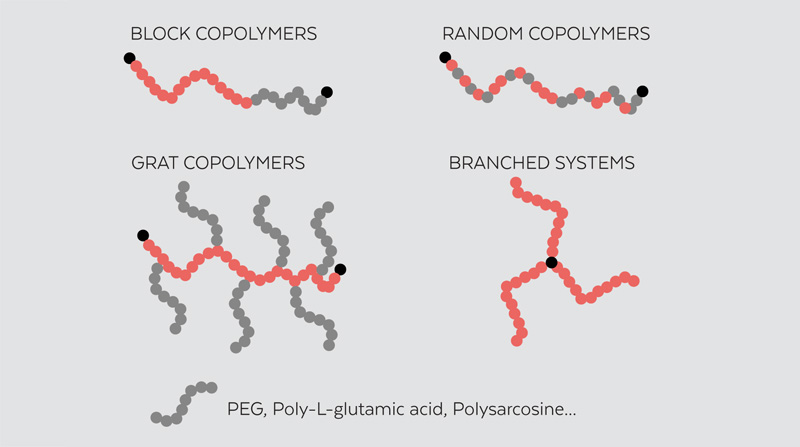 What is the value of our services?
PMC Isochem: a CDMO for GMP polyamino acids integrated in strategic monomers (NCAs)
Standard and customized polyamino acids and functionalization
Development and characterization
Scale-up and Supply of preclinical and clinical batches
Commercial supply
Expertise and capability
Highly talented & multidisciplinary R&D team with Academic connection
Full equipped infrastructures and Network to access cutting-edge technologies
Custom made PAA design for your application supported by integrated NCA supply and development for GMP Polymer based on Poly-sarcosine, Poly-L-Lysine, Poly-L-Leucine, Poly-L-Glutamic, Poly-L-Aspartic, Poly-L-Histidine , Poly-L-Ornithine and copolymers 
Business
Lean approach to provide a faster, cheaper and better solution
Allow you to save time, cost and risk
IP portfolio and proprietary PAA systems to grow your business
Flexible and creative Business development team