Custom manufacturing of Intermediates, APIs, Excipients and Polymers for drug delivery solutions
PMC Isochem offers cGMP and non cGMP industrial exclusive custom synthesis and provides tailor made services from development to production, including route selection, process and analytical development as well as process optimization.​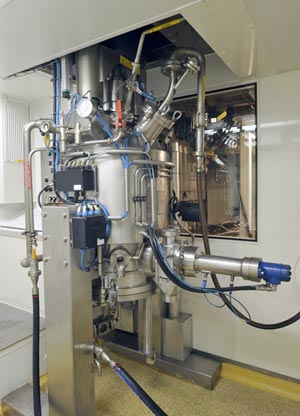 Flexible Solutions: PMC Isochem's highly skilled teams​ interact closely with the pilot units and multipurpose facilities.
Reduced Time to Market: PMC Isochem's knowledge and​ management tools ensure an optimized timing for projects.​
Continuous Cost Savings: PMC Isochem delivers substantial ​improvements in manufacturing and creates additional value​ by reducing operating costs.​
Security of Supply Chain: PMC Isochem optimizes and secures ​sourcing of raw materials, based on total transparency with customers.
Custom manufacturing of APIs, GMP Excipients, Polymers for drug formulation like polyaminoacid (Poly-Sarcosine, Poly-Lysine, Poly-Glutamic acid or esters, Poly-Leucine, and many copolymers), Polymer drug conjugates
cGMP (FDA) and non cGMP
Clinical batch supply​
Routine production​
Supply chain​
Regulatory support​
Risk management​
Full transparency    ​
Case studies 
Preclinical and tox studies of an NCE
- Minimum R&D for secured scale-up​ from medicinal chemistry
- Solving a major stability issue of an intermediate                                                
- Rapid roduction of 3 Kg batch 
Phase I advanced intermediate: 100 Kg delivery​    
Achievement: development and scale-up from lab procedure ​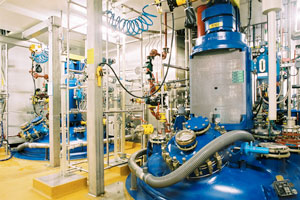 - Rapid development (avoiding 2 filtrations & use of DCM)​
- Minimum R&D for secured scale-up​                                                  
- Production of 100 Kg batch 4 months after kick-off
- Then development and scale-up of a second generation process 
Pre-launch regulated intermediate: multiton production​
Achievement: Rapid industrial technical transfer​
- Demonstration run completed 3 months after the kick-off​
- Full size batch production 4 months after the kick-off​
- Product quality – Supply chain & QA support 
​- Yield and production improvement over the following 12 months​
Generic API: new supplier
 ​Achievement: development and filing of API
 ​- Process developed from scratch (2 steps)​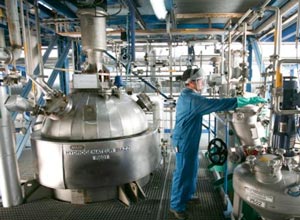 - Analytical development and validation in addition to Pharmacopoeia
   ​(GTI's and residual solvents)​
- Scale-up and process validation achieved within 9 months​
- Full filing data delivered to the customer  in time ​
Tolling hydrogenation of an intermediate
  ​Achievement: rapid tech transfer and production
​- Familiarization and scale-up preparation 1  month​
- 2 successful batches the next month
​- 10 MT campaigns routinely​
For more detailed technical support, please contact us
​