PMC Isochem produces at scales from gram to ton quantities of α-aminoacid N-CarboxyAnhydrides (NCAs) and  Urethane N-Carboxyanhydride (UNCAs). ​​
NCAs and UNCAs have proven a great interest in two main areas:
          •  monomers for Ring Opening Polymerization (ROP) for NCAs
          •  powerful building blocks for smooth and eco-friendly coupling reaction with various nucleophiles for NCAs and UNCAs​​
PMC Isochem offers about 60 NCAs and the synthesis on demand of new NCAs or UNCAs including derivatives of non natural α-aminoacids.​
a Global solution for polypeptide-based materials.   
Polypeptide Therapeutic Solutions use proprietary technology and research capabilities for contract research services from the polypeptide design up to delivery of small quantity of polymer
PMC Isochem develops and supplies high quality NCA monomers for the polypeptide synthesis and will use GMP production facility larger volume clinical batch and commercial supply of polypeptide.
Applications​
Peptide based therapeutic polymers: NCAs are strategic building blocks for the preparation of polyaminoacid architectures for polymer drugs or polypeptide carriers in drug delivery and targeting technologies. Expanding the range of available NCA monomers including side chain functionalized α-aminoacids, offers post-polymerization modifications which broaden the perspectives of α-aminoacid based polymer therapeutics. ​​​
α-aminoacids coupling in APIs synthesis: UNCAs are now an established and attractive alternative to traditional α-aminoacid activation strategies for coupling reactions. ​The strength of this technology for industrial processes is demonstrated by its lower environmental and safety impact when compared to other coupling agent strategies.​ It also offers product purity profile advantage due to the reaction selectivity and the absence of any coupling reagent.​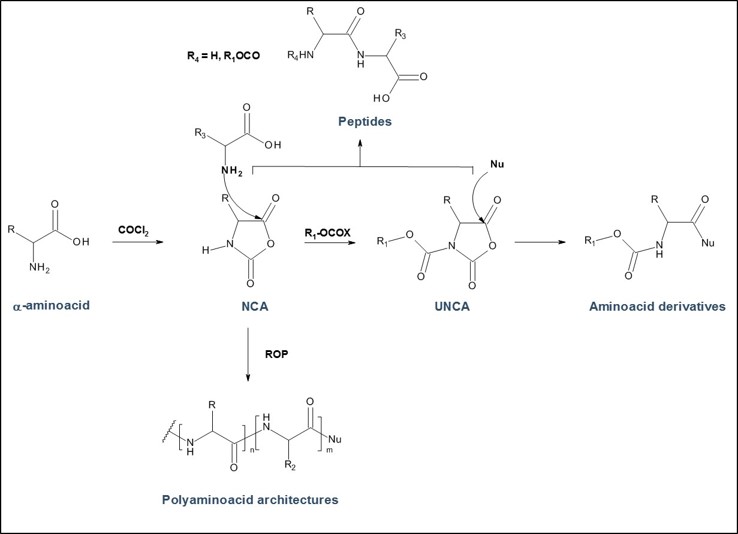 Logistic solution and support ​​
Packaging: moisture proof double sealed bag.

Transportation: frigipack for small quantities, insulated box with dry ice,                                                                                                  reefer container for large quantities with temperature monitoring set​​.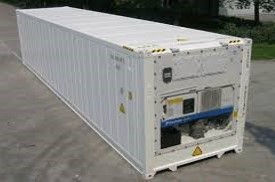 Stability and storage: storage under nitrogen, at temperatures of -20°C +/-5°C or                  0°+/-5°C depending on  the stability of the NCA.   
Handling: allow the package to warm up to room temperature before opening and handle under dry and inert atmosphere.                                                                 
For more detailed technical support, please contact us
Reference : Yves Robin, Chemistry Today, 33(4) July-August 2015