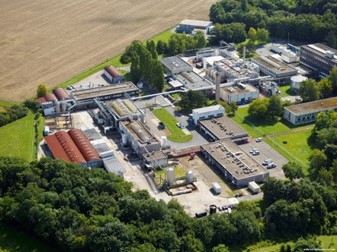 Sustainable Development
PMC Isochem long term success relies on respect of core values like the protection of social environment and the safety and health of employees and neighbours in a strict compliance with local and international regulations.​
PMC Isochem uses management systems (ISO 9000, French regulatory management system for SEVESO's sites) to integrate the new regulations related to chemical substances. We develop communication around trades and we innovate in compliance with Sustainable Development requirements.​ PMC Isochem is a signing member of France Chimie (French professional union of chemistry affiliated with CEFIC) progress commitment and plays an active part in the various France Chimie regulator committees. PMC Isochem is a member of the Responsible Care® program.  We define objectives for continuous improvement and progress.​
 
Policy act on Safety Health & Environment
Health
​On the basis of its health impact and chemical agents at work follow-up studies, PMC Isochem has developed an original organization in order to control, communicate and ensure the optimal protection of its personnel, its subcontractors and its environment.​​
Safety​
From the design of a manufacturing process or working tool to its development, a team dedicated to «Process safety» and «Hazard studies» instructs each phase in order to ensure systematically the safety of goods and people.​
Safety being everyone's concern: Prevention, Training, Auditing, Control and Experience Return​ are key elements in the success of our approach. Therefore, PMC Isochem ensures the permanence of a safety excellence level.​​
Product management​
An experienced HS&E team ensures a permanent regulatory watch, allowing PMC Isochem to anticipate and manage in the best possible way the regulatory obligations such as REACH, the GHS (Globally Harmonized System of Classification and Labelling of Chemicals) or any other new regulation, related for instance to occupational exposures and transports.​
Going one step beyond the writing and updating of the SDS (safety data sheets), PMC Isochem provides advices for the state-of-the- art use of products: PMC Isochem shares its expertise with You.​​
Environment​
Through UIC's progress agreement, Responsible Care® program, and basing itself on BAT's (Best Available Technics), PMC Isochem strives to systematically reduce the impact of chemicals on water, air and soil.​
For instance, PMC Isochem integrates in process implementation the reduction of waste from the onset, systematically seeking creative solutions to give this waste a second life.​